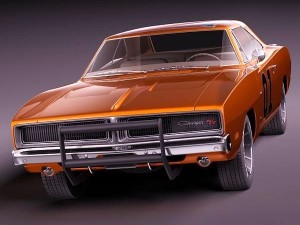 Dukes of Hazzard News: A Dukes of Hazzard marathon is scheduled on CMT for Friday, December 12, beginning at noon eastern time! No one is more surprised than us, since we finally thought we knew what the heck was going on.
Seven Dukes episodes will be airing back-to-back! Here's the rundown, in order:
"The Dukes Meet Cale Yarborough"
"Road Pirates"
"Deputy Dukes"
"Gold Fever"
"Days of Shine and Roses"
"The Rustlers"
"Ghost of General Lee"
To give you some idea how fast the CMT schedule can change, and how random it is, look no further than our prior post! While we do our best to keep up with airtimes for The Dukes of Hazzard, CMT's schedules are always subject to change. Don't shoot the messenger if the Dukes aren't on TV when you expect, or they're on TV when you didn't expect. We're the only website that attempts to report it anymore. Have pity.
Be sure to Like our Facebook page for updates and daily fun with the Dukes of Hazzard!